Events at Fair Lawn Farm
At Fair Lawn Farm, we want to make you feel exactly like family. So when one of our events roll around, its a full, festive gathering! Children are welcome to come and learn about our farm and its tradition with hands-on activities. Moms and Dads, we want you to learn, too! Everyone is invited!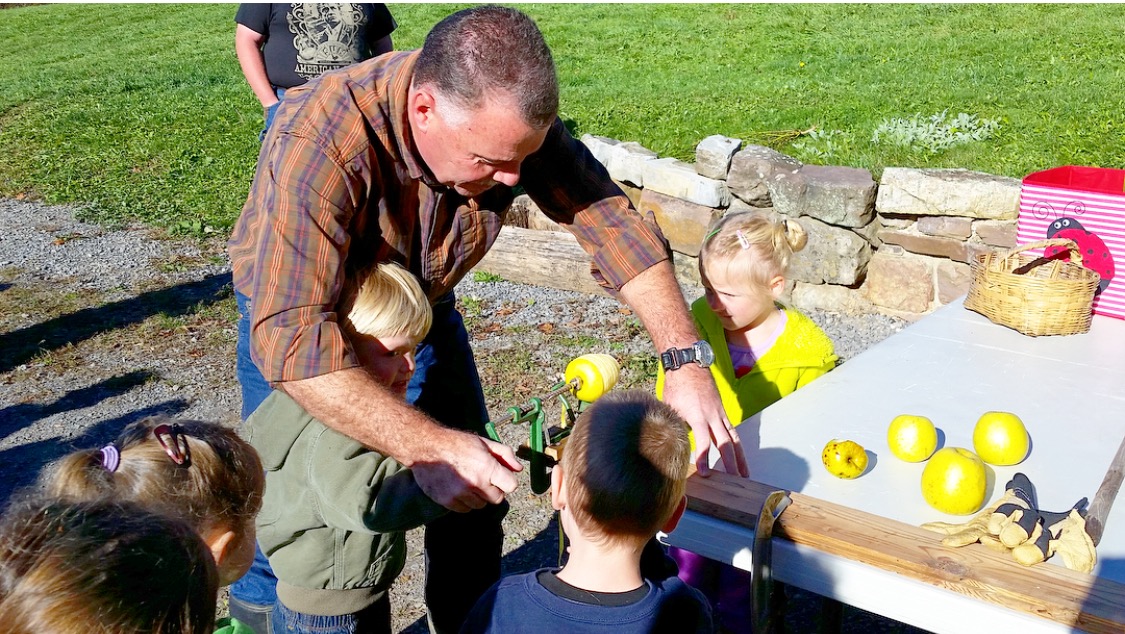 HIGHLAND MAPLE FESTIVAL
Second & Third Weekends in March
Experience old-fashioned maple syrup-making during the annual Highland Maple Festival! Visit our sugar house during its peak time of the year, view the snow-covered mountain vistas, and learn about the Highland County maple industry – the southernmost maple industry in the United States.
​​

WHEELIN' SPORTSMEN EVENT
2023
Every year, Fair Lawn Farm welcomes our "wheelin'" guests. Fishing, target shooting, food, and prizes are available for guests with disabilities and their families. We have a great time! Registration begins at 10:30 a.m. Sponsored by the Little Switzerland Strutters Chapter of the National Wild Turkey Federation. ​Call for details.
18th-CENTURY TRADES FAIR
September 1-3, 2023
On Labor Day weekend, Fair Lawn Farm will host our first 18th-Century Trades Fair. Come see and experience nationally recognized artisans plying their trade on the beautiful grounds of our family farm in Highland County Virginia. Riflesmiths, horners, furniture maker, spinners, basket makers, blacksmiths, and more. There's something for the entire family! 
HANDS & HARVEST FESTIVAL
October 6-8, 2023
Our county's fall festival, the Hands and Harvest Festival, is a local favorite, and one main attraction of the event is Fair Lawn Farm. Tour our farm on an antique tractor, meet the animals, help make cider, stir the 40-gallon apple butter kettle, then run to the pumpkin patch. Don't forget the stocked trout pond, which is great for fishing!
Due to our farm animals, we ask that your pets be kept on their leashes. Thank you!