Experience our unique Farm Tour in Virginia
18th Century Trades Fair
Life on the Virginia frontier in the 18th century wasn't easy. Unlike today, families had to harvest their own food, cut wood and split it by hand, and develop their trades without any fancy equipment. These pioneers used tools like draw knives, spokeshaves, and swage blocks – all of which you will see at our 18th Century Trades Fair, held annually on the first weekend of September in Highland County, Virginia.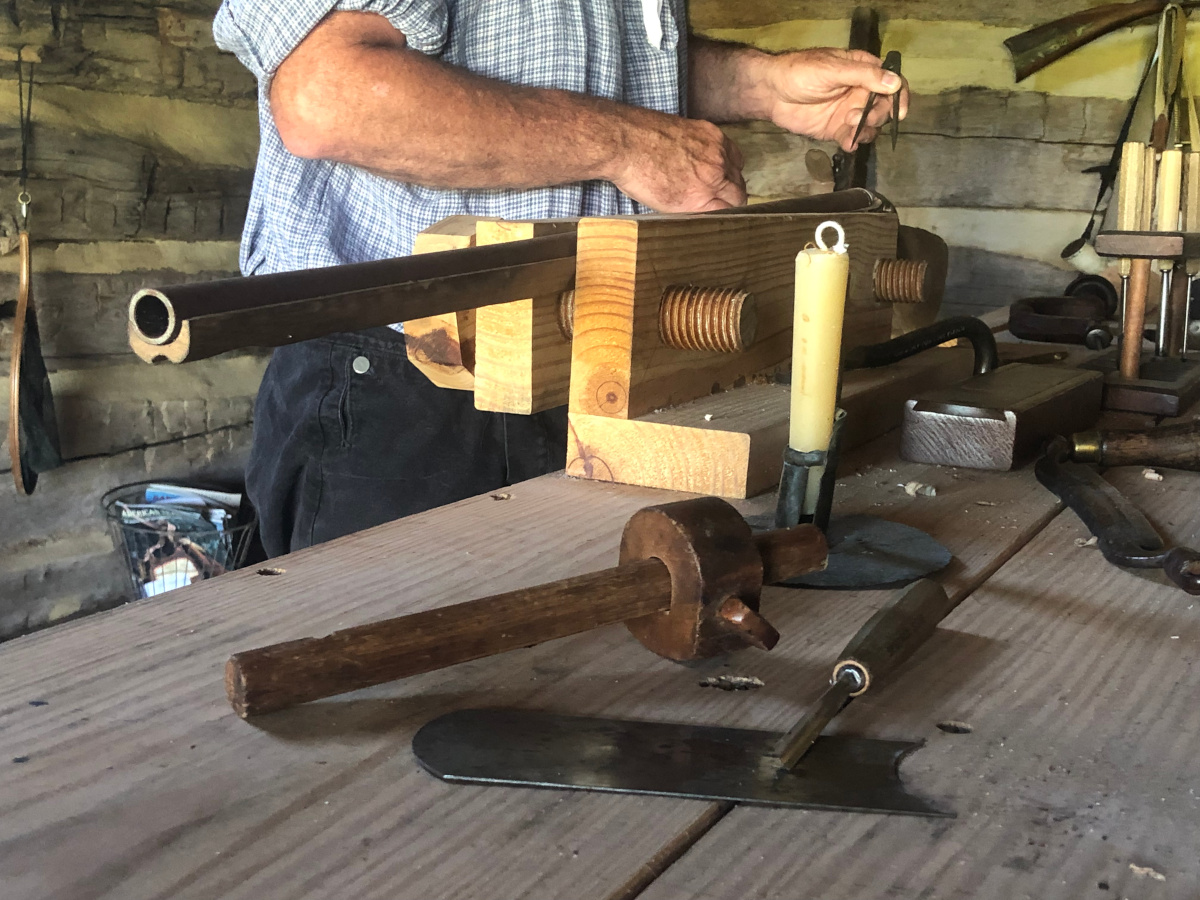 Mark Your Calendars!
September 1 – 3, 2023
FRIDAY: 12 pm – 5 pm, SATURDAY: 9 am – 5 pm, SUNDAY: 10 am – 3 pm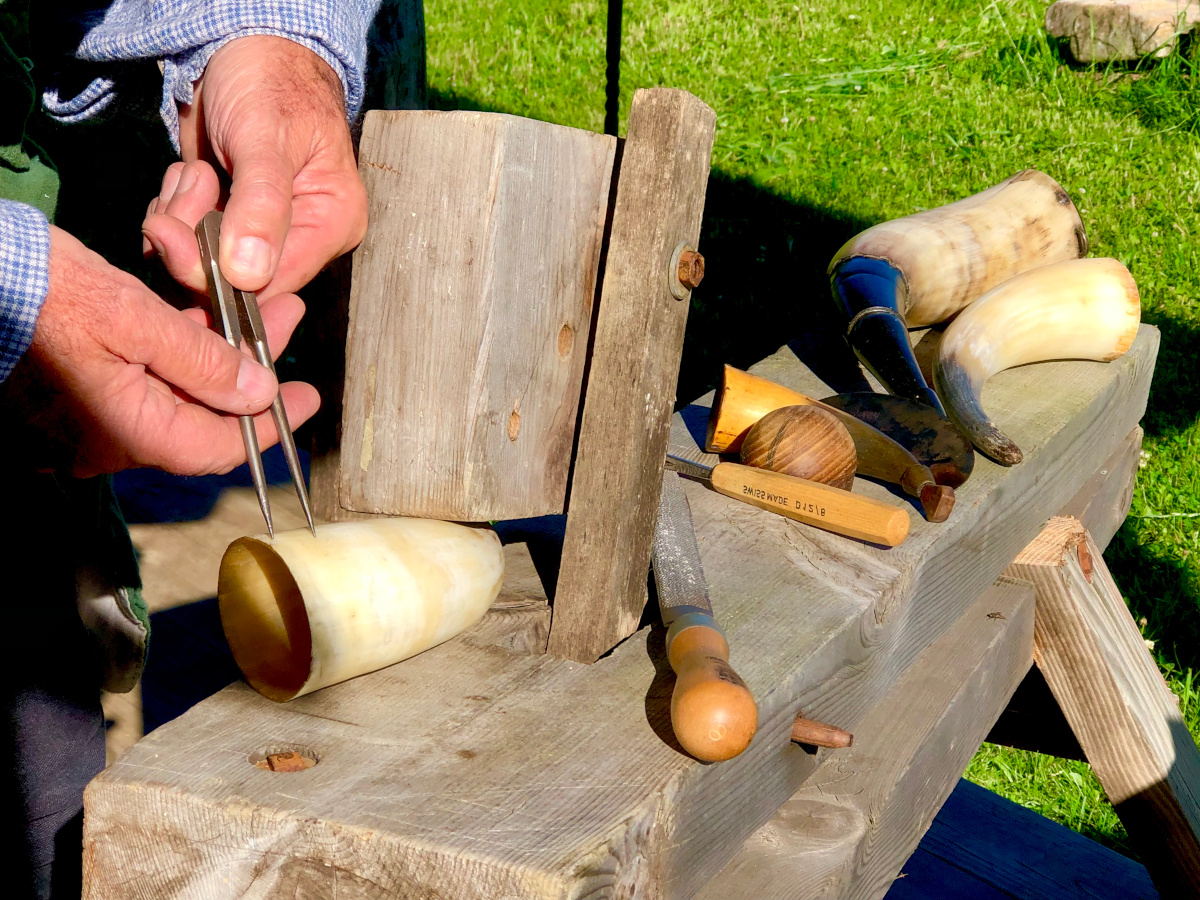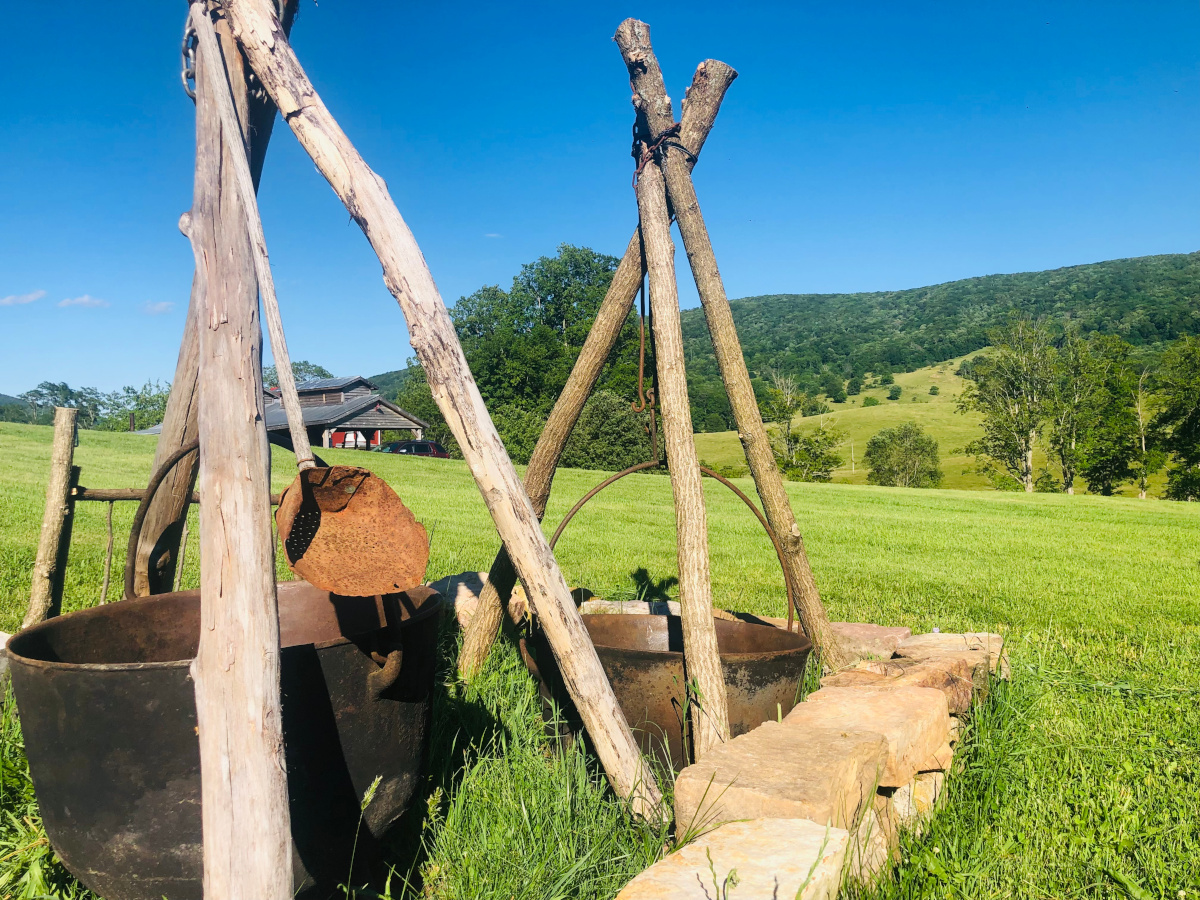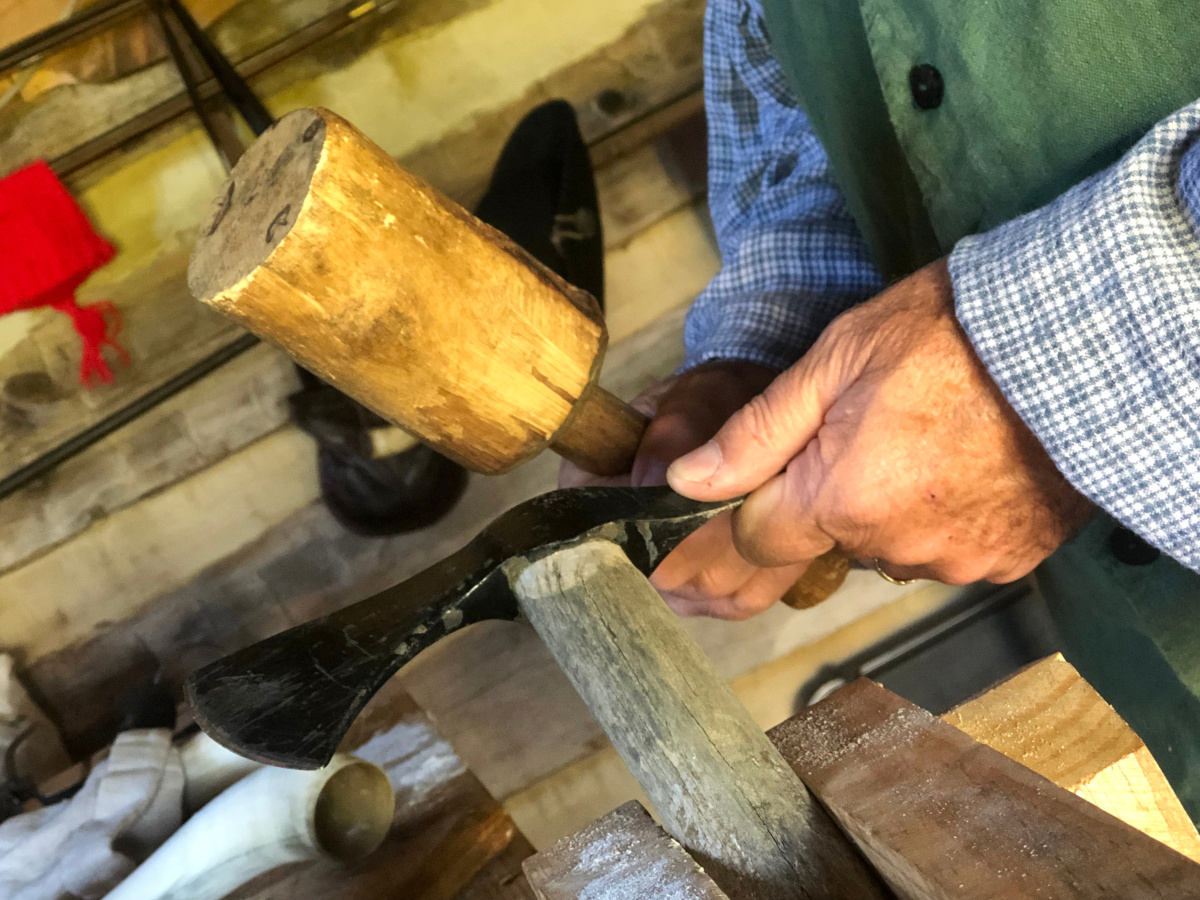 Witness History Come Alive!
World-renowned colonial artisans and enthusiasts, including some that partnered with Colonial Williamsburg, converge on Fair Lawn Farm during this event that celebrates colonial life from approximately 1750 to 1775, long before a man named George Washington became the first president of our country and at the time our nation's fourth president, James Madison, was only a boy.
This family-friendly, juried event is located just a few miles outside the picturesque village of Monterey, and features museum-grade exhibitors, such as blacksmiths, silversmiths, riflesmiths, horners, weavers, spinners, and more. These artisans will showcase their skills and answer your questions while dressed in 100% authentic 18th-century clothing. Hear them tell the history of their trades as well as tales of what life was like in this early-American era. They will also work with original period tools or modern replicas, so you can see their skills in action and maybe even enjoy some hands-on experience from select exhibitors.
How much are tickets?
You can purchase a One-Day Pass for $7 or a Weekend Pass (admission to all three days) for $15.  Pre-sale tickets are available through EventBrite, and you can also purchase tickets at the gate.
When was the 18th century?
Though the 18th century ranges from 1701 to 1800, our event focuses specifically on colonial life from approximately 1750 to 1775. 
Where is Highland County, Virginia?
Highland County is located in the Appalachian mountains of western Virginia – a picturesque one-hour drive from historic Staunton, Virginia, and a 45-minute venture from Bath County, Virginia, which is home to the award-winning Omni Homestead Resort. Highland County is also home to the Maple Festival, which celebrates our area's rich maple history.
Who will exhibit at the 18th Century Trades Fair?
Our first event in 2022 featured approximately 40 exhibitors. In 2023, we expect even more, which will include the likes of David Ray Pine, Jim Webb, Mark Thomas, and Mitch Yates.
Who hosts the 18th Century Trades Fair?
The Duff Family, who purchased Fair Lawn Farm in 1997 and restored the property to its original 1887 glory, host this annual event. Tim and Terry Duff, as well as their family, join in on the fun, dressed in period clothes, and Tim even exhibits his gunsmithing skills.
What can I expect when attending the event?
You'll begin by parking in the field adjacent to the farm. Once you step onto the grounds, an 18th-century scene unfolds. The farm's yard mimics that of an 18th-century marketplace. You can even walk around the farm, which features a gunsmithing cabin, a maple sugar house, a relaxing pond, and the original, fully restored farmhouse. 
Where can I stay?
Camping is permitted at the farm (tent camping or campers). Highland County is also home to a variety of lodging facilities including B&Bs, cabin rentals, and a motorcycle campground.
Where can I get more information?
If you have questions about attending or exhibiting at our 18th Century Trades Fair, simply give us a call at (540) 468-3094 or email us. We're also happy to answer any questions you have about the area, or you can contact the Highland County Chamber of Commerce & Tourism Council for more information.